Port Elizabeth TVET College Application 2023-2024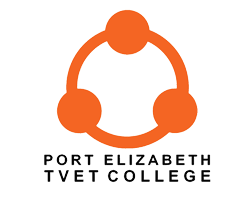 Port Elizabeth TVET College Application 2023-2024
INTRODUCTIONS TO PORT ELIZABETH TVET COLLEGE
TVET College of Port Elizabeth is a forward-thinking institution with a long and illustrious history.
We focus on developing individuals today in order to better prepare them for tomorrow's difficulties by equipping them with practical skills that will enable them to achieve their goals and dreams.
This contributes to our goal of becoming the preferred provider of Technical and Vocational Education and Training (TVET) Programs that meet the human resource and skills development demands of a competitive, developing nation.
2023/2024 TVET College Application in Port Elizabeth
The Port Elizabeth TVET College administration has issued the online application for the 2023/2024 academic year for any prospective students who wish to enroll with the college.
Students apply to colleges using a college application form.
The prospective student's name, age, gender, contact information, residence, grade level, and the name of his or her most recent school are all asked for in this document's online form area.
APPLICATION DEADLINE
Application date for the 2023 academic year is opened from the 15th of January 2023 to the 27th of February 2023
How to fill the application form:
In filling out your application form, make sure you have the following documents,
Go to the official Port Elizabeth TVET College application form portal and fill with following documents
A certificate of Good Conduct, from their previous institutions of learning or place of work
A certified copy of last school report original must be presented on application
8 certified copies of ID (where a student is 16 years or older) original must be presented on application
Identify the course you wish to study, career counseling is available.
Complete the online application for the chosen program/ course
Your documents will be checked and approved if they are clear and certified but will be rejected if they are not clear or they have an outdated date stamp
You will receive an e-mail after every step, updating you about the status of your application.
COURSES OFFERED AT PORT ELIZABETH TVET COLLEGE.
As previously stated, all of Port Elizabeth TVET College's campuses provide National Certificate Vocational and Report 191 programs.
The following courses are available at the college:
Report 191 courses
Financial Management
Business Management
Human Resources Management
Legal Secretary
Management Assistant
Marketing Management
Public Management
Mechanical Engineering
Civil Engineering
Electrical Engineering
National Certificate Vocational
Marketing
Office Administration
Finance, Economics and Accounting
Generic Management
Engineering and Related Design
Civil and Building Construction
Electrical Infrastructure Construction
APPLICATION FEE.
Students will not be admitted to the College unless fees as prescribed have been paid in full or the necessary arrangements made.
How To Acquire  The Form
The online application form can be downloaded through the official website of the Port Elizabeth TVET College, however if you have any problems, you can visit any of the college campuses.
Campuses Of Port Elizabeth TVET College
Russell Road Campus


The historic Russell Road Campus is located in Port Elizabeth's Central Business District.
Large lecture rooms, a well-equipped resource center, simulated areas for practical practice, and a student cafeteria are all available at this location.
Both students and outside companies frequent the well-equipped Hospitality venue on this site.

Dower Campus


The Dower Campus, on the borders of Salt Lake and West End, was a previous teachers' training college that was eventually occupied by Bethelsdorp Technical College before combining with two other institutions in the PE metro pole, Russell Road and Iqhayiya. Dower Campus is the only location with a hostel that can accommodate students and a small number of staff members from around the country.

Iqhayiya Campus


The Struandale campus is situated in the midst of the engineering industry in Struandale. Surrounded by a humble community this site stands out as a beacon of hope to eradicate extreme poverty and hunger by empowering learners with a skill to alleviate unemployment.

Victoria Site


This site, a historical building boasts a fully operational traveling agency, bed and breakfast as well as a restaurant and deli. Tourism learners attend lectures at this site which sport an intimate boardroom for smaller events. This campus is only for Hospitality and Tourism courses, and these courses are not offered at any of our other campuses.
Contact Details
Central Administration:
Tel: +27 41 509 6000
THE LISTED BELOW ARE TVET COLLEGS IN SOUTH AFRICA
EASTERN CAPE
Buffalo City TVET College Application
Eastcape Midlands TVET College Application
Ingwe TVET College Application
King Hintsa TVET College Application
King Sabata Dalindyebo TVET College Application
Lovedale TVET College Application
Port Elizabeth TVET College Application
FREE STATE
Flavius Mareka TVET College Application
Goldfields TVET College Application
Maluti TVET College Application
Motheo TVET College Application
GAUTENG
Central Johannesburg TVET College Application
Ekurhuleni West TVET College Application
Sedibeng TVET College Application
South West Gauteng TVET College Application
Tshwane North TVET College Application
Tshwane South TVET College Application
Western TVET College Application
KWAZULU-NATAL
Coastal TVET College Application
Elangeni TVET College Application
Esayidi TVET College Application
Majuba TVET College Application
Mnambithi TVET College Application
Mthashana TVET College Application
Thekwini TVET College Application
Uzmfolozi TVET College Application
Umgungundlovu TVET College Application
LIMPOPO
Capricorn TVET College Application
Lephalale TVET College Application
Letaba TVET College Application
Mopani South East TVET College Application
Sekhukhune TVET College Application
Vhembe TVET College Application
Waterberg TVET College Application
MPUMALANGA
Ehlanzeni TVET College Application
Gert Sibande TVET College Application
Nkangala TVET College Application
NORTHERN CAPE
Northern Cape Rural TVET College Application
Northern Cape Urban TVET College Application
NORTH WEST
ORBIT TVET College Application
Taletso TVET College Application
Vuselela TVET College Application
WESTERN CAPE
Boland TVET College Application
College of Cape Town for TVET Application
False Bay TVET College Application
Northlink TVET College Application
South Cape TVET College Application
West Coast TVET College Application
For more info. visit the official website of Port Elizabeth TVET College