Maluti TVET College Application 2023-2024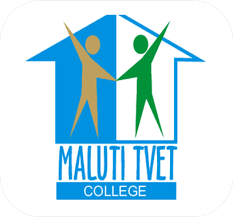 Maluti TVET College Application 2023-2024
INTRODUCTIONS TO MALUTI TVET COLLEGE.
On September 1, 2002, Maluti Technical Vocational Education and Training College was formed.
Maluti TVET College is a Department of Higher Education and Training-accredited Technical Vocational Education and Training institution.
The College is accredited by Umalusi and several Sector Education and Training Authorities (SETAs). The former Colleges of Education (Bonamelo, Sefikeng) and Technical Colleges (Itemoheleng, Bethlehem, Kwetlisong, and Lere la Tshepe) were merged to form one Maluti Technical Vocational Education & Training College by the Member of the Executive Council (MEC) for the Free State Department of Education (FSDoE) .
APPLICATION DEADLINE
Applications are open on 30th Jan., each year.
PROGRAMS OFFERED BY MALUTI TVET COLLEGE.
To live up to its aim as a supplier of Education and Training Excellence, the college provides a wide range of courses.
College courses contribute to knowledge and understanding.
The College's diverse skill programs ensure that it is also serving the demand for skills training at the grassroots level.
The college provides the following National Certificate programs (Vocational)
The following programs are running at the college:
Finance, Economics And Accounting
School Of Business
IT And Computer Science
Mechatronics
Office Administration
Tourism
Safety In Society
School Of Engineering
Electrical Infrastructure Construction
REQUIREMENTS FOR ELIGIBILITY
All new applications must be accompanied by:
Certified copy of latest school report/statement of results/Grade 12 or N3 certificate.
Four certified copies of ID of Learner
Two certified copies of the ID of the parent/guardian.
One ID size photo of the learner.
Students intending to pursue any one of the Nated Diploma Programs need to be in possession of a Grade 12 Certificate or be currently be in grade 12 during the year of application.
Proof of payment of your registration fee(compulsory for SA and International applicants)
Certified copy of your ID document(ID document compulsory for SA citizens – your application cannot be processed without a certified copy of your ID and Passport Number for International Applicants
Exam Results: Final Grade 12 results (if available). Grade 11 results (if currently doing grade 12) are very important for your application. Thus, have it on hand.
Remember you will need a unique email address when applying either online or in a hard copy.
HOW TO APPLY
Below is a step by step guide to Apply to Maluti TVET College Online Application.
A. Download Application Form
B. Download Declaration Form
C. Complete Registration Form Sections 1-5:
Section 1 – Student basic details
Section 2 – Upload certified documents (Scan all to one file)
Section 3 – Upload Application Form and Declaration Form
Section 4 – Agreement
Section 5 – Declaration
Please note you need to download both the application and declaration forms. You will also need to apply online and submit these forms.
Hardcopy Application:
If you are going to send through a hard copy application you'll need to do the following:
> Fill out an application form as well as a registration form.
You will be able to download the application form.
Step 2:  Complete your application form in full.
*Remember you'll need an email address.
Step 3:  Attach all supporting documents.
Certified copy of ID
Certified copy of guardian/parent ID
Certified copy of latest school results and qualification(s)
THE LISTED BELOW ARE TVET COLLEGS IN SOUTH AFRICA
EASTERN CAPE
Buffalo City TVET College Application
Eastcape Midlands TVET College Application
Ingwe TVET College Application
King Hintsa TVET College Application
King Sabata Dalindyebo TVET College Application
Lovedale TVET College Application
Port Elizabeth TVET College Application
FREE STATE
Flavius Mareka TVET College Application
Goldfields TVET College Application
Maluti TVET College Application
Motheo TVET College Application
GAUTENG
Central Johannesburg TVET College Application
Ekurhuleni West TVET College Application
Sedibeng TVET College Application
South West Gauteng TVET College Application
Tshwane North TVET College Application
Tshwane South TVET College Application
Western TVET College Application
KWAZULU-NATAL
Coastal TVET College Application
Elangeni TVET College Application
Esayidi TVET College Application
Majuba TVET College Application
Mnambithi TVET College Application
Mthashana TVET College Application
Thekwini TVET College Application
Uzmfolozi TVET College Application
Umgungundlovu TVET College Application
LIMPOPO
Capricorn TVET College Application
Lephalale TVET College Application
Letaba TVET College Application
Mopani South East TVET College Application
Sekhukhune TVET College Application
Vhembe TVET College Application
Waterberg TVET College Application
MPUMALANGA
Ehlanzeni TVET College Application
Gert Sibande TVET College Application
Nkangala TVET College Application
NORTHERN CAPE
Northern Cape Rural TVET College Application
Northern Cape Urban TVET College Application
NORTH WEST
ORBIT TVET College Application
Taletso TVET College Application
Vuselela TVET College Application
WESTERN CAPE
Boland TVET College Application
College of Cape Town for TVET Application
False Bay TVET College Application
Northlink TVET College Application
South Cape TVET College Application
West Coast TVET College Application
Maluti TVET College Application 2023-2024
Click here for more  info on the college